22 November 2017 | Love
PeopleLoveSpaces took Ukranian and Russian musicians to a tour through several eastern European countries. This tour revealed how difficult it is to build communication between creative communities and to help artists mobility.
Editorial
In November, PeopleLoveSpaces invited Russian musical artists Ambidextrous, Lovozero, Iuliia Nakariakova and Kiev-based band Advokaty to take part in a showcase tour, which would include stops in Budapest, Bratislava, Prague, Wroclaw and Berlin. They played shows in an eclectic cross-section of venues: DIY community centers, underground clubs, concert halls and cafes. The tour sparked rich, thought-provoking exchanges involving artists and thinkers from many countries, who exchanged opinions and ideas on a wide spectrum of issues – ranging from the challenges facing independent cultural venues to the assimilation struggles of Russian immigrants. So what possessed us to assemble this group of musicians to take this particular voyage?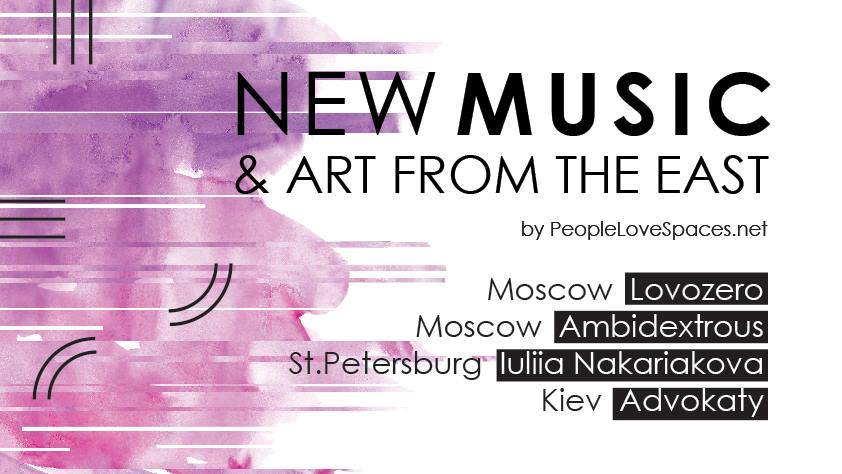 Communication and Mobility
On this tour, we learned first-hand how difficult it is to connect with venues and cultural centers in Europe. Many of them do not reply to emails for weeks; others simply refuse to cooperate. In some of the places there was no musical equipment and infrastructure, making it impossible to carry out our performances there. This tour showed that an information network between independent centers and local communities in different countries is very much needed. It's not easy to find local communities when you are thousands of kilometers apart! Now, having contacted hundreds of places in many countries, we understand better how to help artists in the future to be more mobile in Europe. We want to keep creating this network step by step.
Anastasia Tolchneva (stage name: Lovozero): "It was great to meet people who are worried about the development of local music scenes - many parallels have been found between situations in Russian and Eastern European capitals."
Nick Zavriev (stage name: Ambidextrous): "For me, all this was first and foremost new: the experience of the tour, the experience of performing in a showcase with artists who are quite different in terms of music genres, and also playing for "unprepared" audiences, which did not come to listen to IDM music (in my case), but to "Music from Russia."
In Search of Community: Budapest
This past summer we met Dominika Belanska, an urbanist from Bratislava. She created several cultural spaces in her city as well as having built a new infrastructure for the Prague 5 district. Thanks to Dominica and her connections, we connected with Aurora, a wonderful community center in Budapest. The curator of the center, Szusza Mekler, invited the local band "Analog Balaton" to be the supporting act, which packed the hall with its local fan base.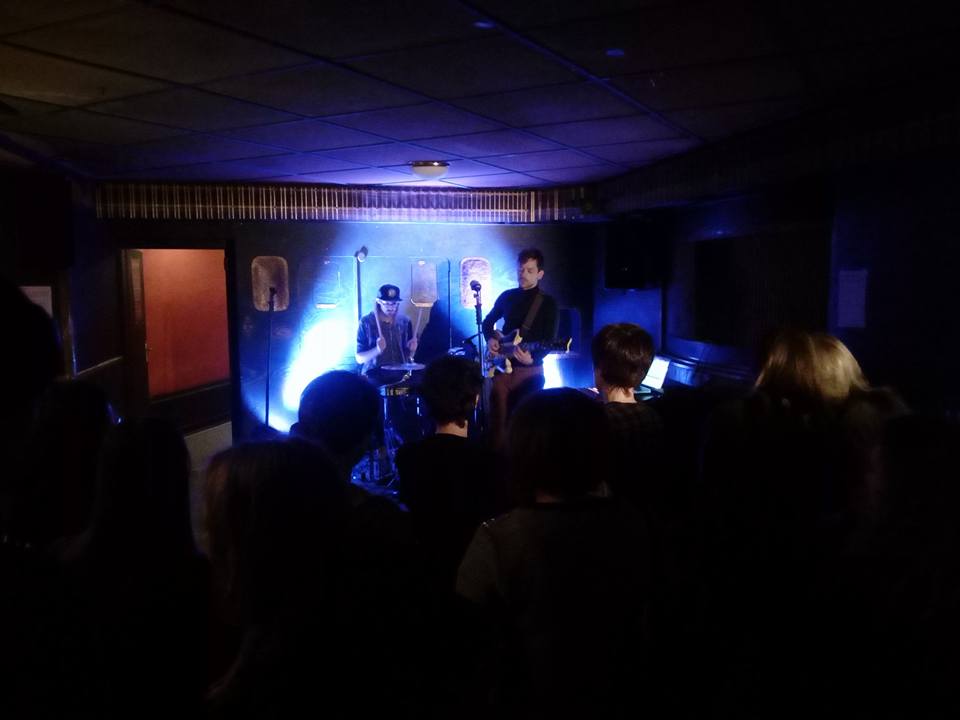 Anastasia Tolchneva (Lovozero): `'The tour turned out to be a real inner journey for me: the sharp changes of events supported my 'internal dynamics.' It was always interesting and my listeners always seemed to turn out. I also appreciated the professional attitude of the sound engineers in all the venues. "
Nick Zavriev (Ambidextrous): "This tour was inspired by the idea of communication, and in this sense, it fulfilled its intention one hundred percent. There was great, engaging interaction after the shows. At the Berlin concert, there was a man who organizes the Yaga Gathering Festival, whose line-up last year included Schnaus, Ruxpin and Digitonal. He invited me to play there, and I am excited by the prospect."
Bratislava and Wroclaw
Bratislava is developing rapidly. While the entire city is undergoing gentrification and much new commercial construction, the city is also evolving at a grassroots level. Dominica Belanska introduced us to the small community center "Bystro", started by a tiny group of activists in a ground floor apartment near the city's downtown. Membership in the center costs only 10 euros a month – the members can organize their events here, enjoy the social opportunities at the bar and take advantage of resources from vacuum cleaners to bicycles. This show was arguably the most intimate and heartfelt concert of the entire tour. Afterward, we relaxed with a bicycle tour, highlighted by an excursion to the ancient castle on the Danube river.
Nick Zavriev (Ambidextrous): "This venue surpised all of us as it exceeded our expectations. I wouldn't have expected this kind of venue to suit my electronic approach the best. Beyond that, I was impressed with the city for its cozy hospitality."
The concert in Wroclaw was in the municipal cultural center, "Firlej". It was a show where the performers were truly able to connect with the audience in a sincere, authentic way. It was attended by correspondents of the Polish "Radio Kultura", who made great interviews with the musicians. They told us about the new underground space in the town called "The Black Rose", which we want to check out in the future.
The accommodations were quite unexpectedly charming. We stayed in small hostels, local homes, and in Bratislava we were helped by activists from the new cultural center "Cvernovka". It was designed by several creative people in the huge building of the former chemical school. It is still under reconstruction, but there will be many artistic studios, a concert venue, a residence and a hotel for artists.
Prague
It is unfortunate when the artist-audience connection is attacked or hijacked by confrontational political agendas. It is important for us as an integrated community of makers and receivers to protect our vital, safe space of communication from those who aim to disrupt and divide. Prague's concert hall "Akropolis" invited us to join the performance card alongside the Ukrainian band Onuka, whose popularity has been on the rise since the attention the band received as a result of its Eurovision performance. The venue billed the concert as "Onuka + Showcase of new music from Russia and Ukraine".
However, a few days before the concert, Onuka demanded that the venue separate them from the Russian musicians and update all promotional material accordingly. The Russian musicians were forced off the card and rescheduled to perform on a later date! We were all disappointed and surprised until we learned from Ukrainian media and social networks of the intense criticism of this collaboration. In fact, this criticism was supported by the Ukrainian ambassador to Prague as well as President Petro Poroshenko. This situation revealed to us just how difficult the relationship between the two countries and people is. Someone wrote in social media about the "small victory" of Ukraine on the "cultural and media front." We think that in culture there should be no victories, and we remain committed to the need for dialogue, even when it is very difficult for prominent reasons.
Anastasia Tolchneva (Lovozero): "I got the impression from the tour that the communication between music communities is blocked, due to the incompatible political and economic dynamics governing these countries. Peoples' pent-up emotions and opinions ultimately require expression—we are all fired up and we are all alive – and we will continue to insist on a miracle. This tour once again proved to us that music can exist and hopefully thrive outside of political and social boundaries."
Nick Zavriev (Ambidextrous): "Well, although this tour had its share of problems, it was still overall a very pleasant experience wrapped in a feeling that we did something important. All these adventures somehow work to fight against the limitations of thought and offer new ideas to further open and influence peoples minds and hearts."
Berlin was the climactic show of the tour. This singular city, rich in history and perpetuated by diversity has become a symbol of possibility for all of us. During our trip, it was not easy to establish cooperation and communication even within our own small group. But by the end of the tour, the joys and obstacles bound us all together. We said goodbye with sadness, vowing to repeat this experience. We are determined to grow and sustain this project well into the future by adding new creative forces from different countries.