13 February 2020 | People
Maria Nikitina decided to make an artist residency in Kurba in order to breathe life into the native village of her family. Kurba has a very valuable architectural and historical heritage but is now going through very difficult times.
Maxim Silva Vega
In the summer of 2019, PeopleLoveSpaces invited Polish artists Agata Gzhych and Bartosz Czapla to take part in a grassroots artist residency in the Russian village of Kurba, a half-hour drive from the city of Yaroslavl. Many years ago the family of the organizer of this project, Maria Nikitina, lived in this village. Maria studies cultural heritage management at the university of Yaroslavl. She decided, at her own peril and risk, to make an artist residency in Kurba in order to breathe life into the native village of her family. Kurba has a very valuable architectural and historical heritage but is now going through very difficult times.
Kurba's main church, built in the 18th century, has a unique form of a rotunda, unusual for Russian churches of that period. In the Soviet years, it was turned into a garage for collective farm tractors. Now the church is empty and needs restoration.

The village of Kurba was founded in the 15th century and was previously owned by the princes of Kurbsky (one of them, Andrey Kurbsky, was a political opponent of Tsar Ivan the Terrible and so is regarded as the first Russian political dissident). In Soviet times, a very prosperous collective farm was operating in the village, and families from other regions of the country came to work and live here. However, Kurba's unique ancient church was turned into a garage for tractors and miraculously survived to our times. In the 1980s, the economic and social degradation of the village began, and today the collective farm is not functioning, many residents go to work in Yaroslavl. The church is empty and other old houses of the village need restoration. Unfortunately, there is no money for these works.
The desolation in the village really worries Maria Nikitina, so she decided to invite young volunteers, musicians, artists and filmmakers to Kurba in the summer to do artwork and reflect on how to develop this place further. Many local residents did not understand and did not respond to Maria's project, but others supported her and provided accommodation for her guests. The residency was a completely new and unusual experience for the Russian village, and all participants agreed that they received great creative returns from this place. "I hope that we will continue the residency in the future and we will be glad to welcome new guests," says Maria.
Agata Gzhych, a photographer/artist from the Polish city of Wroclaw, draws her inspiration from traditional folk art. She feels very close in spirit to the artist residency of Maria. In her own city (Wroclaw - one of the largest cities and cultural centers in Poland) she created the independent art gallery «At Agata's» ("U Agatki"). To come to Kurba, Agata contacted the Wroclaw artists support fund AIR WRO and received a grant for a trip to Russia.
Together with Agatha, video artist and director Bartosz Czapla spent time in Kurba. The Polish artists created a series of photos and videos about the village and its artist residency. Agata Gzhych also held a master class with participants in the artist residency, where they learned how to make pinhole cameras from used cardboard boxes and take pictures with the help of this oldest type of camera.
Volunteers of the residency and local children making pinhole cameras at Agata's workshop.
Photos of the church, taken with pinhole cameras.
A young folk collective "Komon" from Moscow also took part in the residency. Performing Russian ancient folk songs at an open concert.
Artists, volunteers and local residents met at the concert.
Agatha Grzych on her way to Kurba.
Fieldwork. Polish artists found themselves in deep Russia.
Interviewing the locals. 23 years ago Larisa and Sergey came to Kurba to work from another region of Russia and fell in love with this place. They talk about a local priest Fiodor Andreevich Ivanov (deceased) who did big social work for the village and was the spiritual mentor of many residents of Kurba.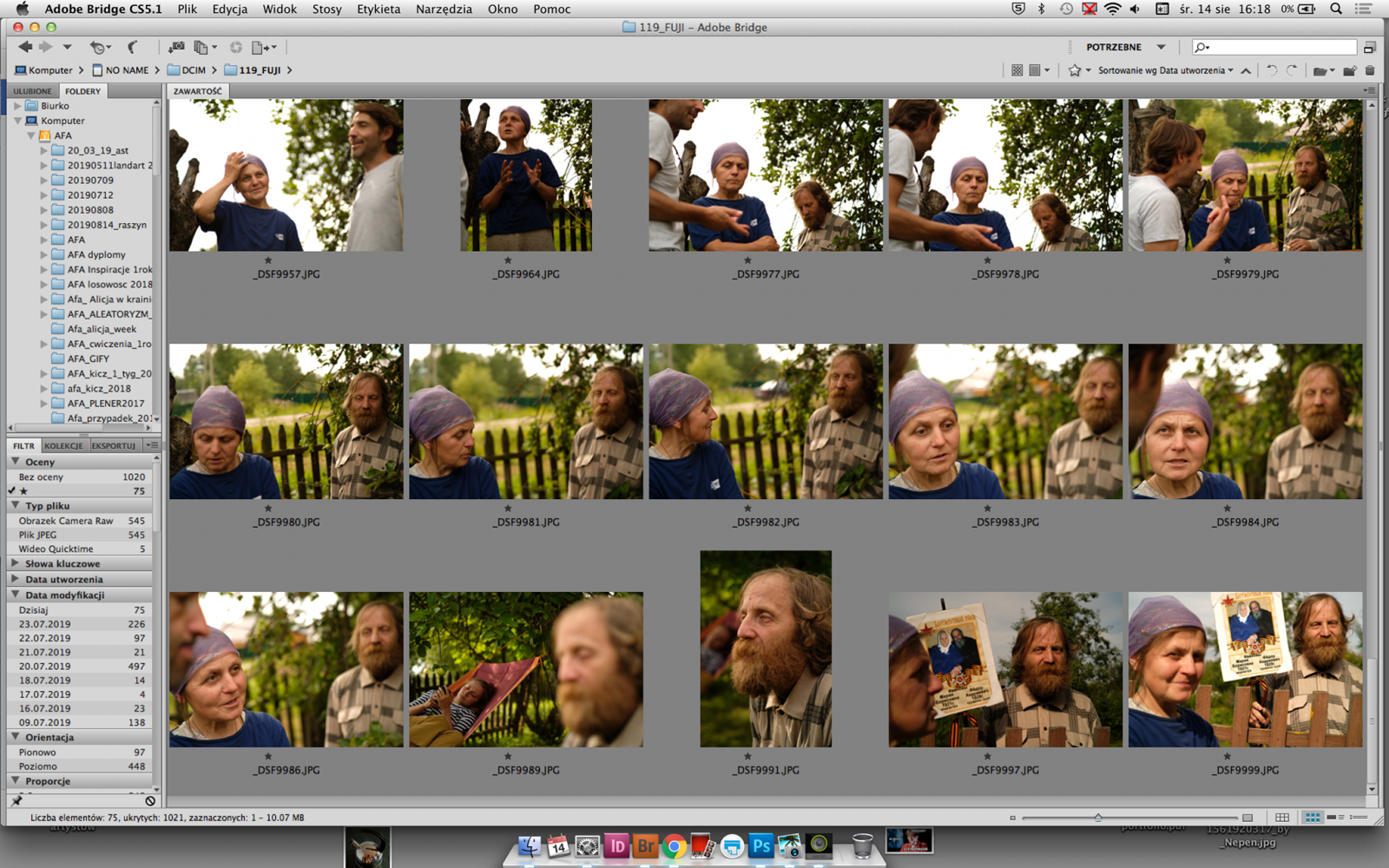 Photos and videos shot by Agata and Bartosz in Kurba will be shown at an exhibition in Wroclaw in early 2020.
Ancient photographs of the residents of Kurba found their place at the final exhibition of the residency.
Volunteers of the artist residency took out the trash from the church, so local residents were able to arrange a service on a holiday.
Traditional icons inspired a local young artist to create a mural work on the bell tower of the church.
Traditional wooden houses. Endangered Heritage.​
Each has its own special decor.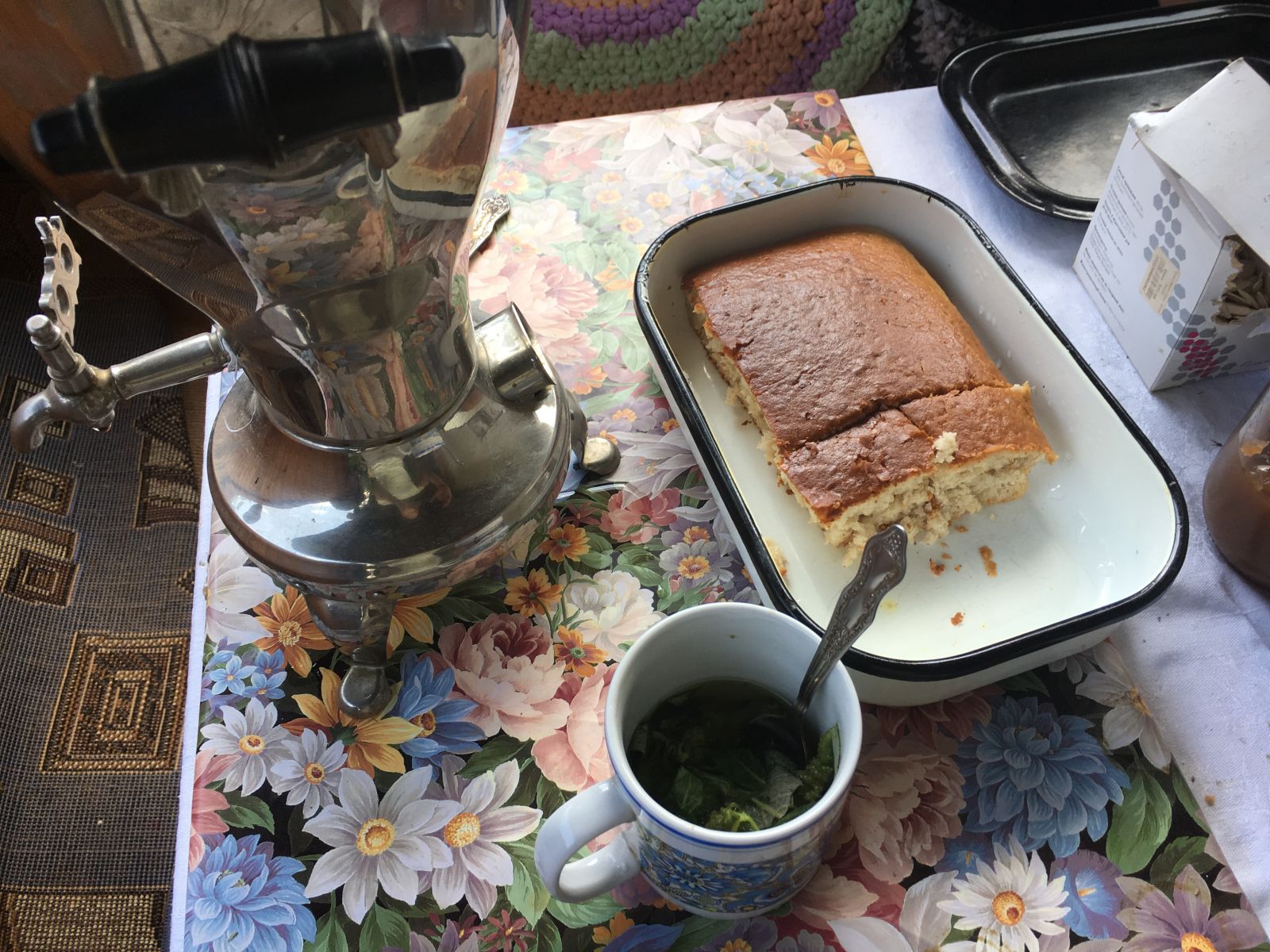 The guests of the residency found a very warm welcome from the locals. A cake baked for the Polish artists.
Beautiful landscape of Kurba.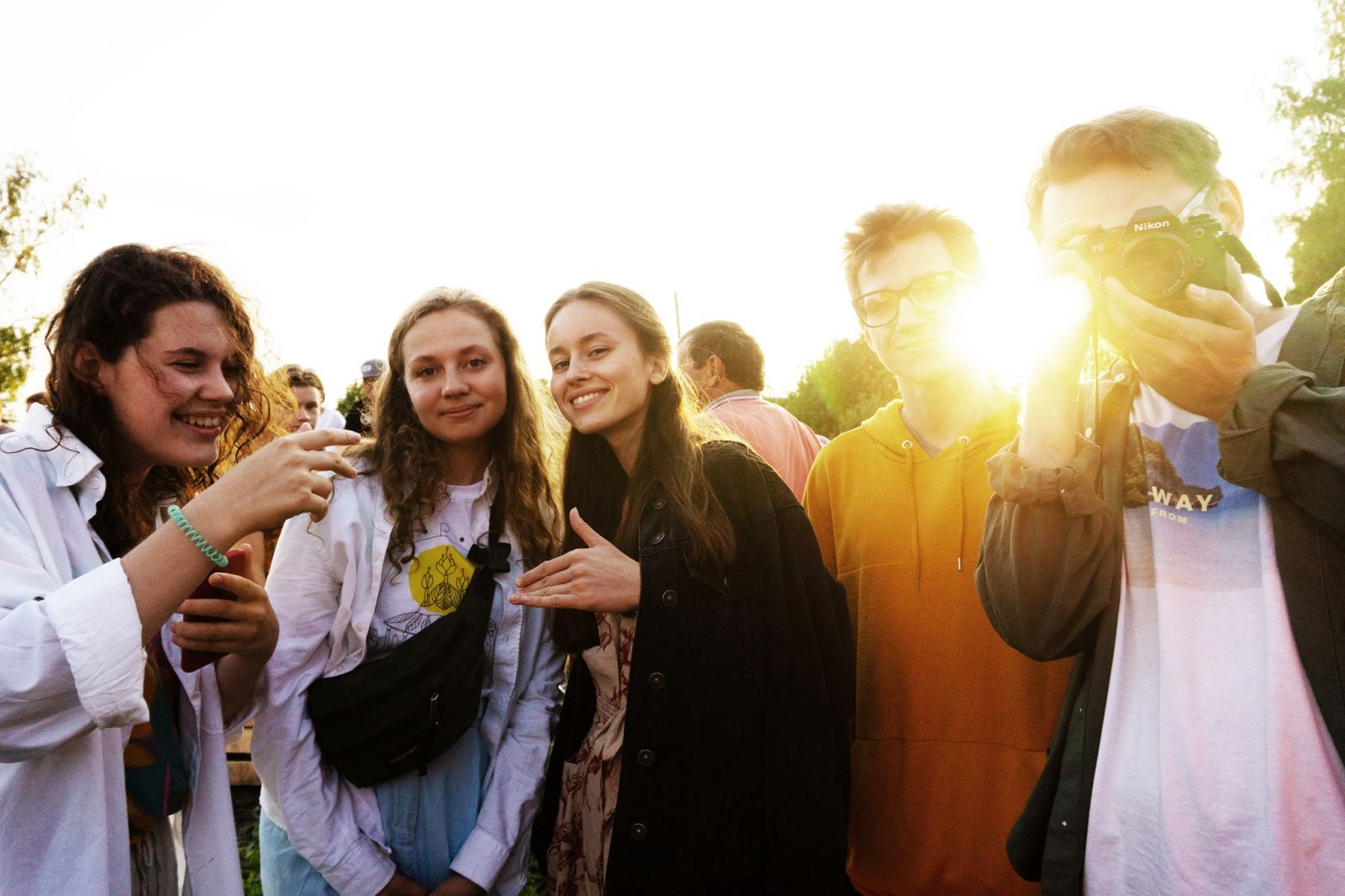 Maria Nikitina, the organizer of the artists residency, and her volunteers.